"EEEEEEEEEEEEEEEEEEEe-BRAAAAAAAAAAAAAAAKE", I screamed. Pull the f$%#ing E-brake! I was frustrated by the lack of e-brake action. Some say it's a cheat and treat it negatively, but really those cable actuated drum brakes on the back of your Turfity is an art form waiting to be explored.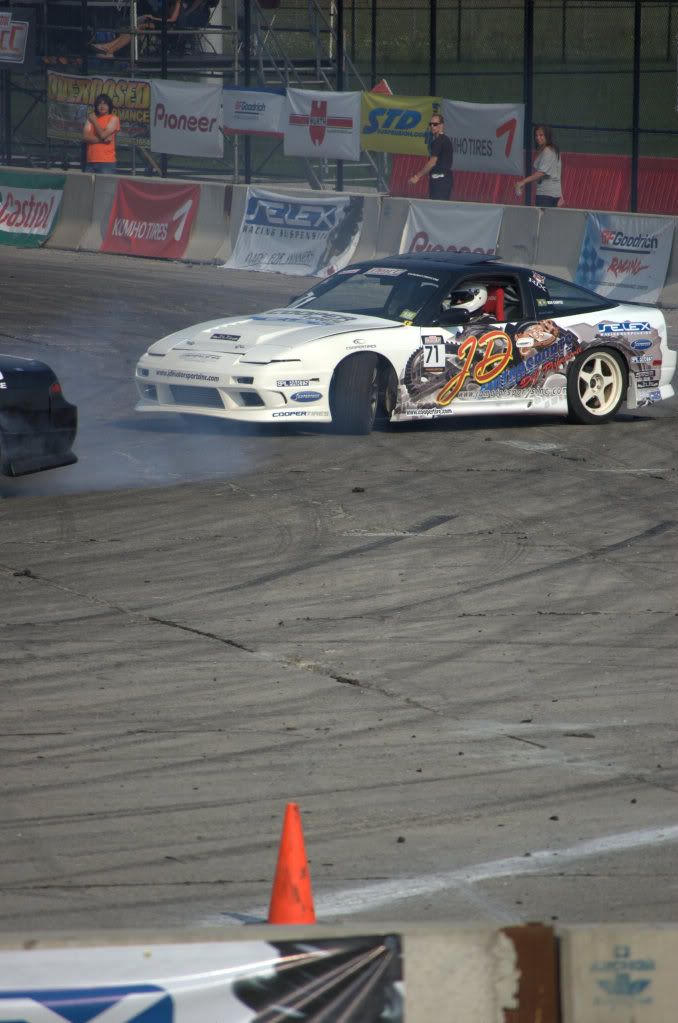 I watched a video once that was the convincing steak into the vampire heart of my handbrake hate. An ae86 in the rain, hair pin, 3rd gear, hand brake up, glide, glide, glide, glide, glide. [caption id="" align="alignnone" width="1023" caption="BRE 510, homemage. "]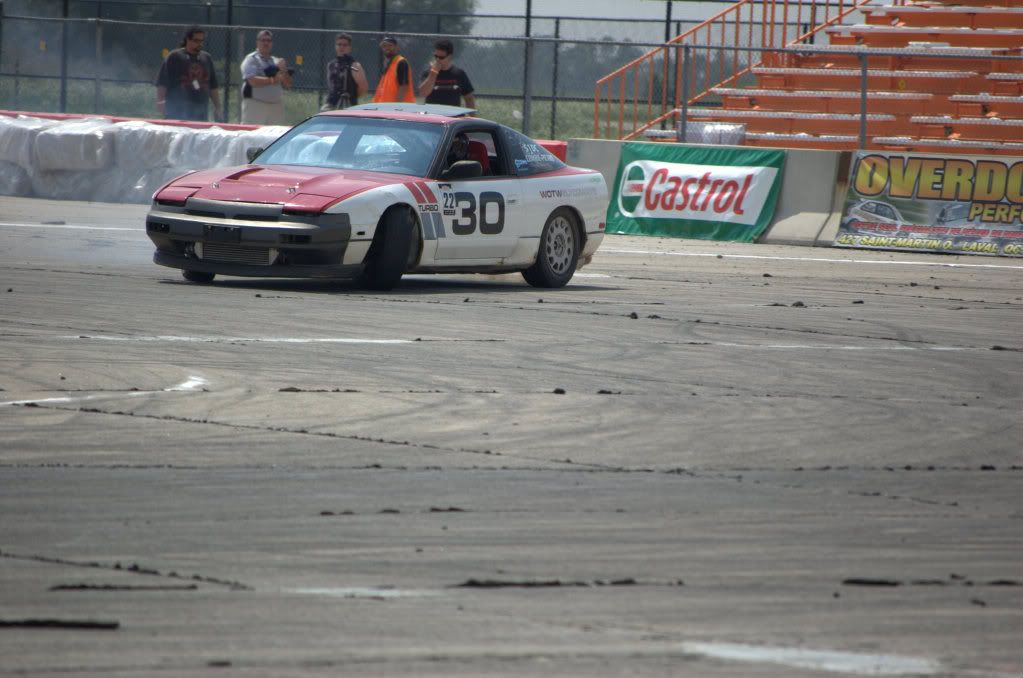 [/caption] ...and then her entered the corner. Smooth operation, no stumbles or corrections, just a long floating beeline before finishing the rest of the turn. Must've been a straight smooth slide for 400 meters, and there's nothing more awesome than staring out a side window and having enough time to decide. [caption id="" align="alignnone" width="1023" caption="So many Nissss-ssans"]
[/caption] Do I go deep and clutch kick hard, or do I keep it shallow and and try to widen on the way out? With some finesse and water your hair can be clean too, as well as your entry can be stylish and skillful.
There is a lot of people dissin' on the handbrake, but really it's a tool with many uses. The hardest part of drifting is setting up the corner. Once you've drifted a few corners before, or done some controlled doughnuts, you'll know that continuing a controlled slide is pretty easy. The initial kick in, and line design, is the tough part. Transistioning from a gripped forward motion, and breaking traction of the rear of the car, while leaving traction in the front is the tough part. Modulating the drift is simple enough if you point your eyes in the direction you want to go. [caption id="" align="alignnone" width="1023" caption="Very skilled driver!"]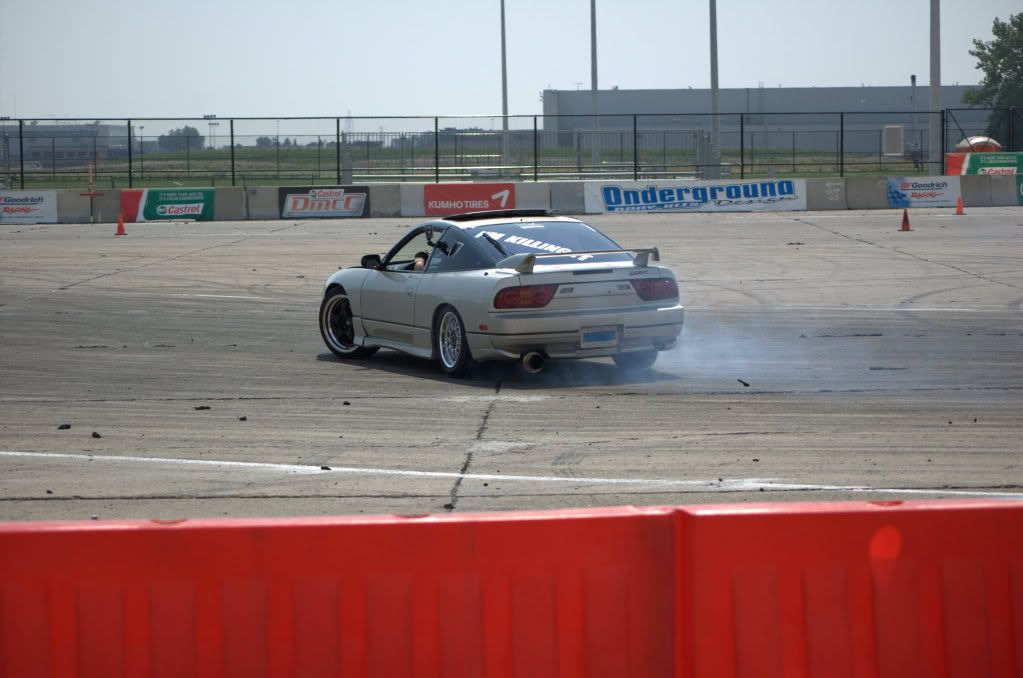 [/caption] Don't fear the handle, grab that shit an yank. Learning to break traction seperately of the front wheels is what helps you learn entries. Yes there are better ways to do it, but for now, yank that stick. If the car is understeering your going to look like a fool, take that embarrassment and frustration out on the sideways handle and save your bacon. [caption id="" align="alignnone" width="1023" caption="Ack, don't worry an S14 crashed later. BACK IT IN NEXT TIME!"]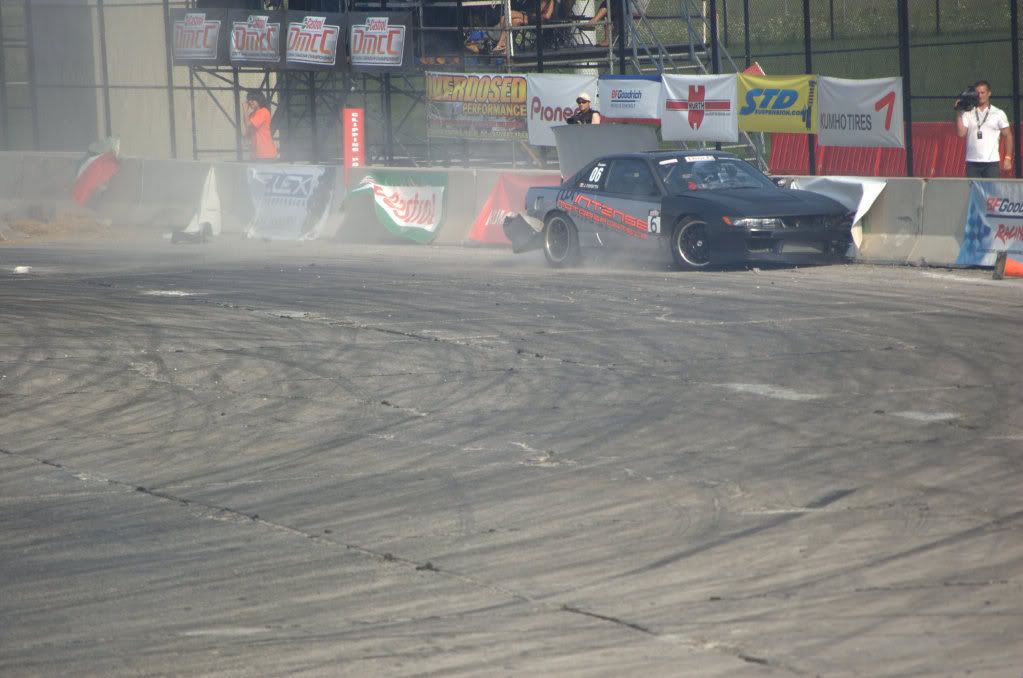 [/caption] Feel your coming in to shallow and need to stretch your line out a little bit? Clutch in, yank and steer. You can extend a drift by just steering wider with the handbrake. This is a bit tougher to do, but once it becomes a natural reaction you can just about create any line you want, as well as save a bad one to boot. [caption id="" align="alignnone" width="1023" caption="My two favorites battling it out!!! Win Win Win!"]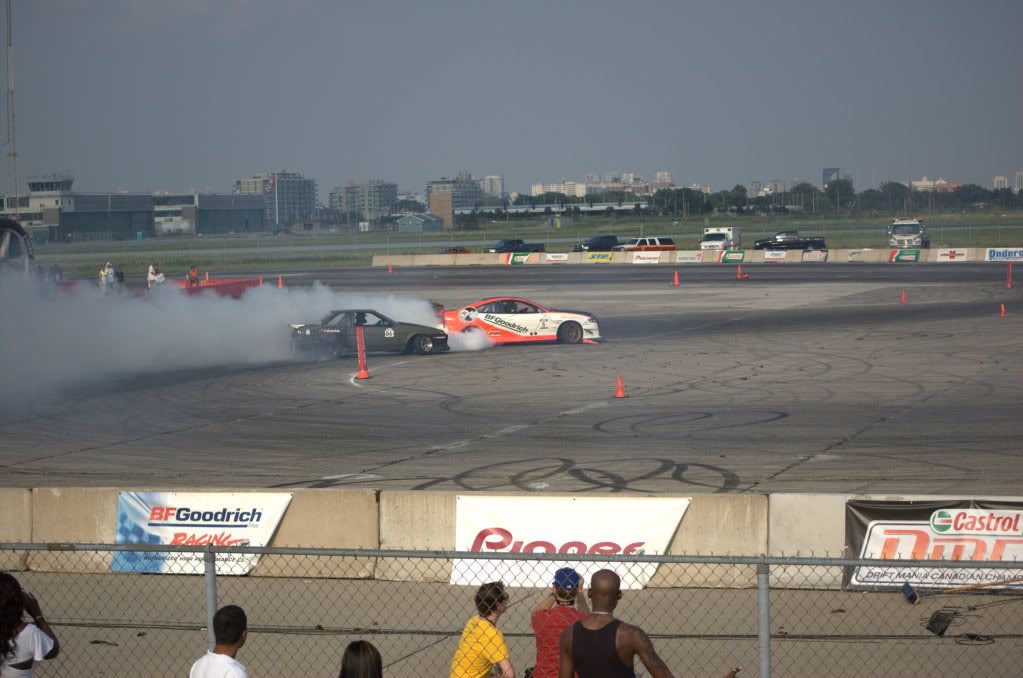 [/caption] DMCC Toronto is always fun, though drifting is ILLEGAL in Ontario, (even at race tracks for some reason), seeing the pro's duke it out locally on some private property is ballin'. God Bless old runways, for the millions of race tracks all over the world, wouldn't exist without all the left over runways from both World Wars. [caption id="" align="alignnone" width="1023" caption="Steady Freddy Attacked by S14!"]
[/caption] Tons of Skill from Quebec, but the guys that really kill it are the ones who love drifting more than anything. There not here for the money, there here for the angle.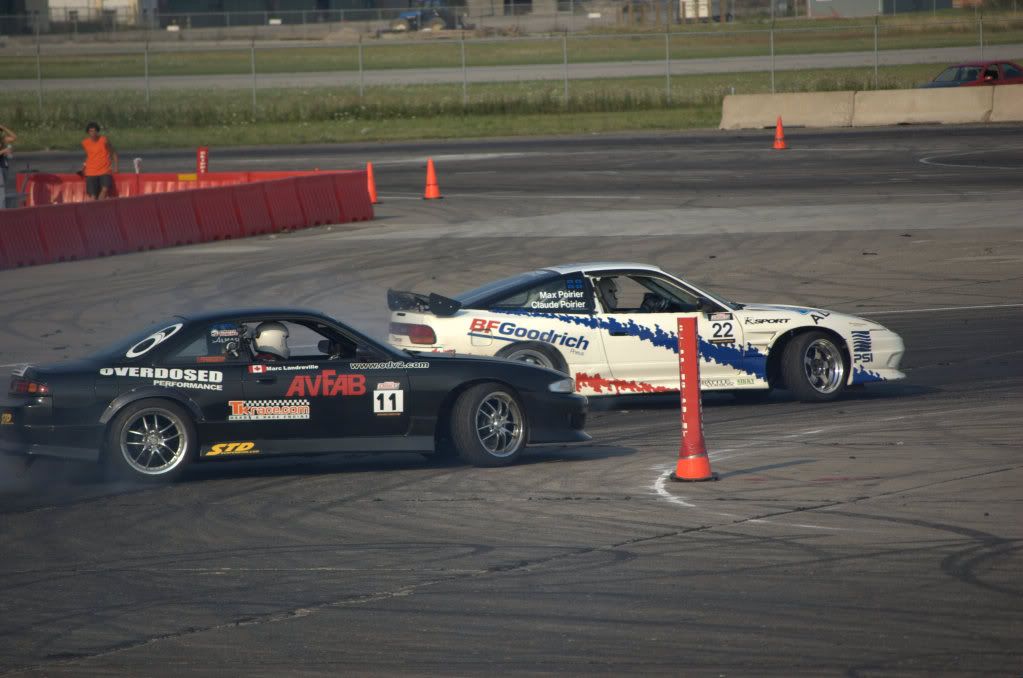 I was really happy to see the Amatuer series this year. Such a wide variety of experience was displayed on the course. The entry points were so dissimilar between many cars, and even multiple runs. As the day moved on the Am's scrotums began to sag with more weight as their natural born courage began to man up and grow a beard. [caption id="" align="alignnone" width="1023" caption="Schfourteen-teen cannot scread rubber as well as 4agte!"]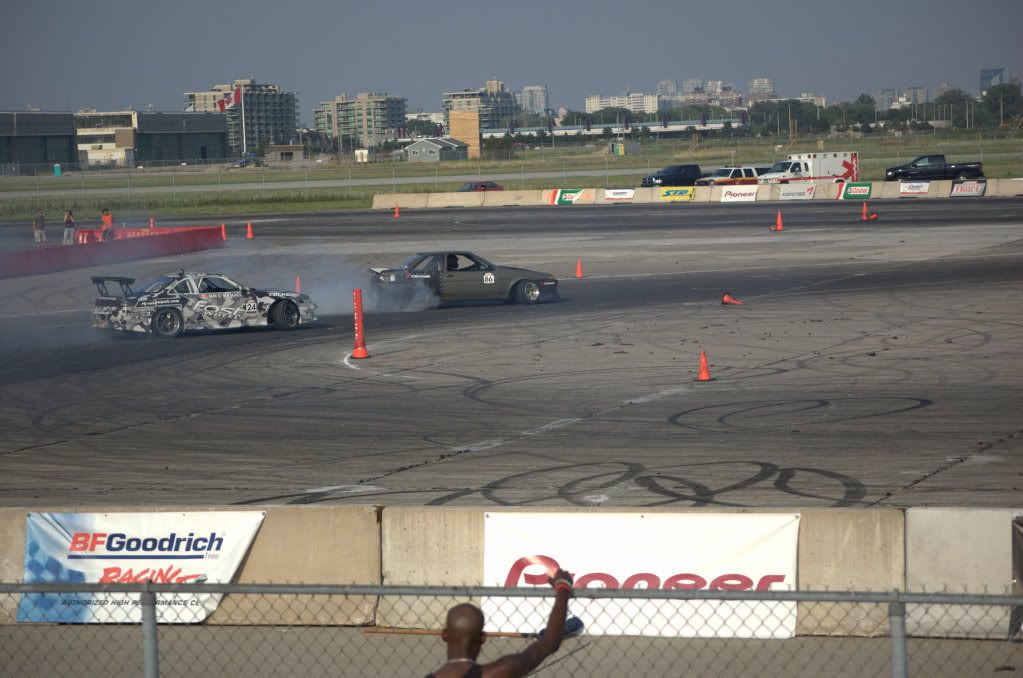 [/caption] The pro's were improved this year as well. A few guys were rubbing the flags on the entry wall. "ohh" and "ahh" followed and the run would end in claps and construction worker whistling. Oh, and just to let you know. Yes that is the old factory backed GTO of the Rhys Millen Team, and yes there is a young lady behind the wheel. [caption id="" align="alignnone" width="1023" caption="Got Lock?!"]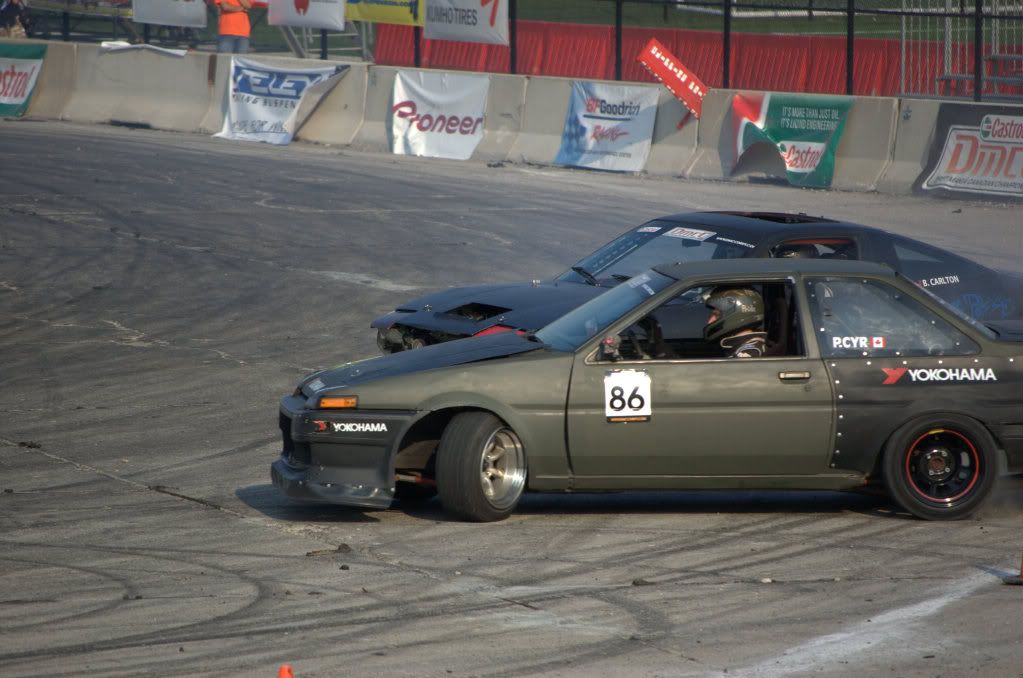 [/caption] Next year I should be competing! Thanks to both JR & SR McPhee for the awesome photo contributions! Soon I will have my own camera...I swear! [caption id="" align="alignnone" width="1023" caption="James McPhee waving hello to his dad ignoring my Hasslegren shirt!"]
[/caption]